Managing people, projects, and assets has never been easier — or faster.
The Rivet™ SaaS Platform was purpose-built to unify disparate workflows, data, and assets so you can spend more time getting it done and less time getting it together.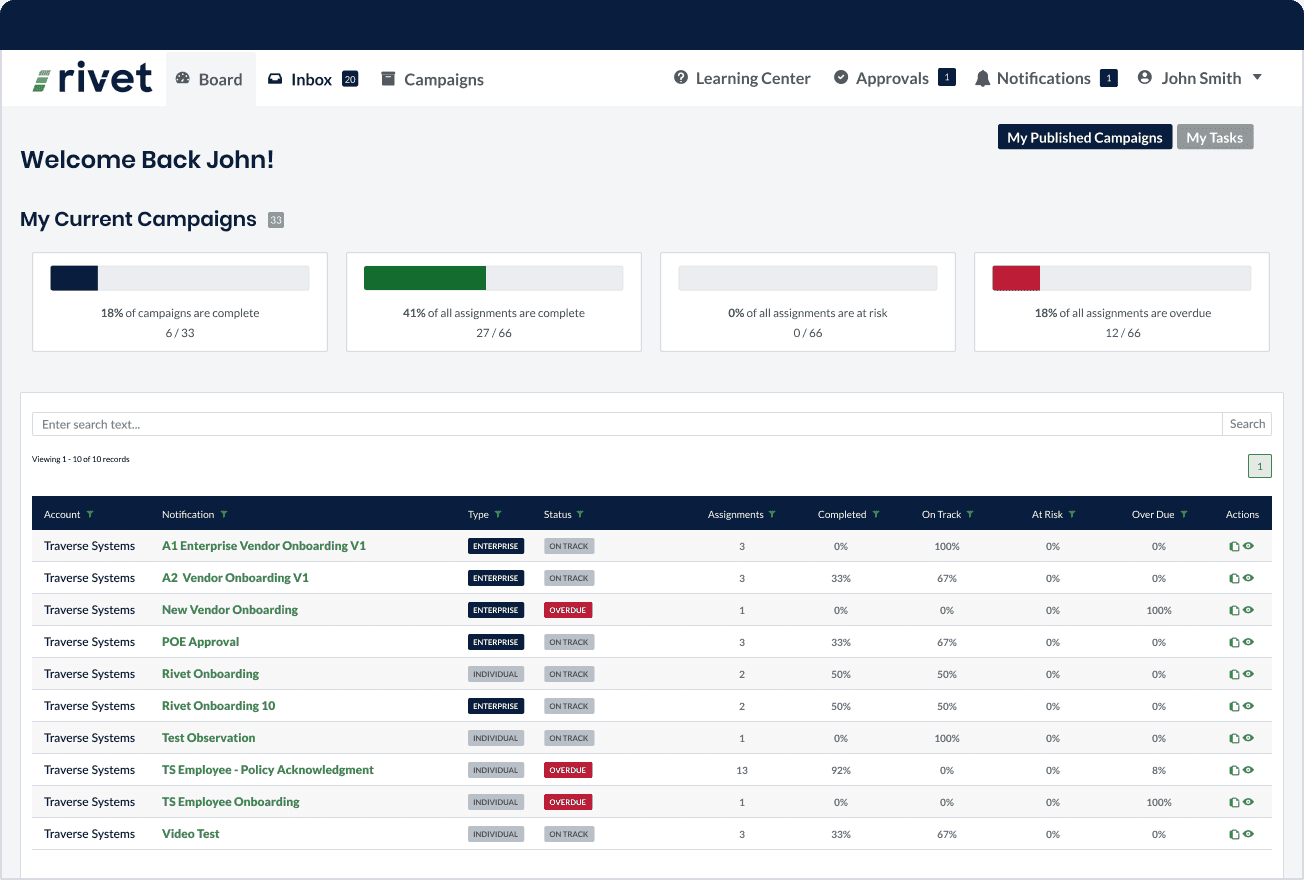 Dashboards
The Rivet™ SaaS Platform Dashboard unifies and manages disparate workflows, data, and communications stored in relevant databases in one place – no matter how many different departments or vendors you work with.
Campaign Management

Track tasks as they're being completed so you always know where everything stands.

Document + Data Management

Manage associated documents and data stored in relevant online databases in the same place you manage your workflow.

User Management

Always know who has access to what and easily add new members as needed.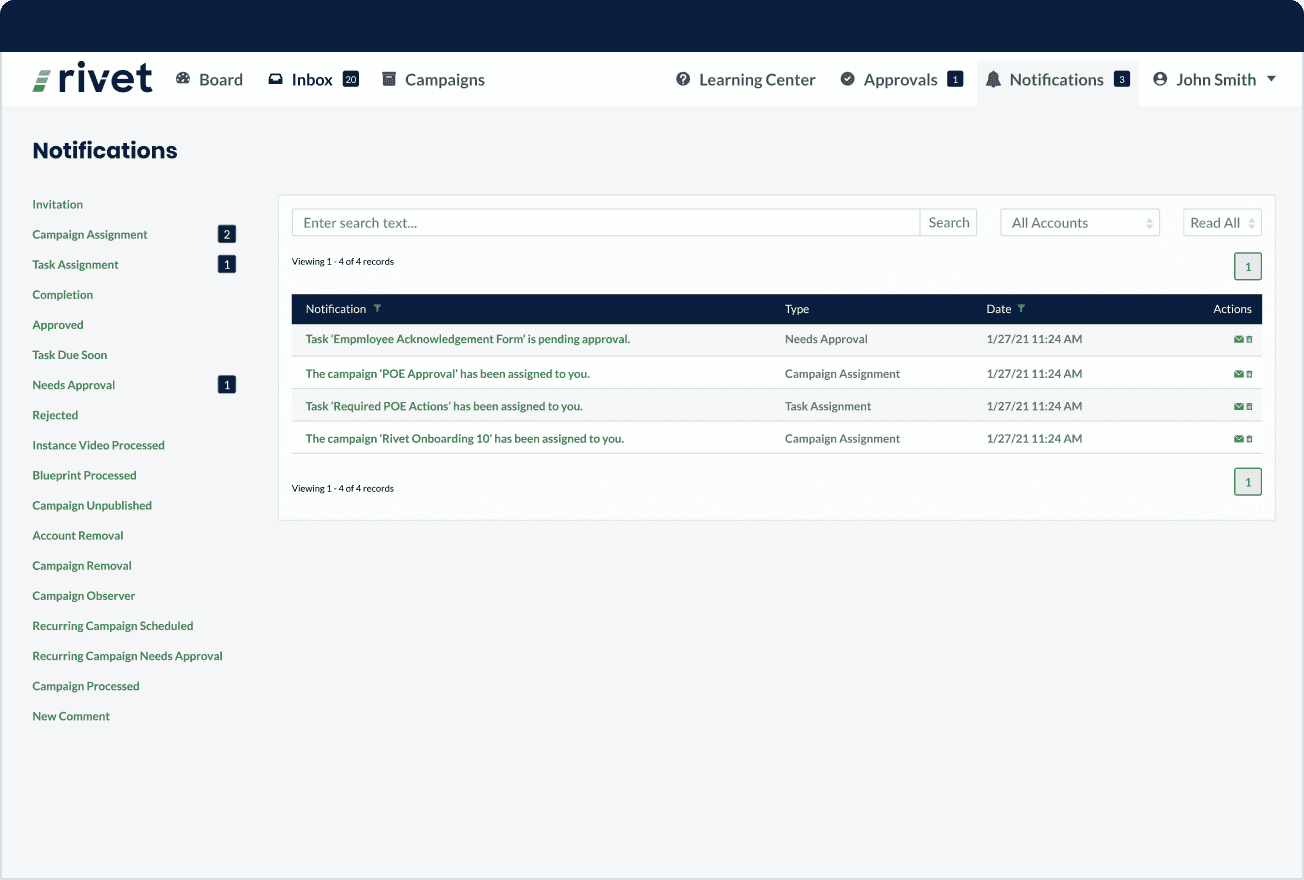 Alerts + Notifications
Our SaaS platform allows you to set up alerts and notifications so you know when tasks are behind, incomplete, or at risk of being late. Never be surprised again.
Quizzes

Ensure that you and your collaborators are on the same page.

Drilldowns

Go from the high-level to the nitty gritty details with ease.

Conditional Formatting

Create tailored surveys and tasks so everyone gets it right the first time.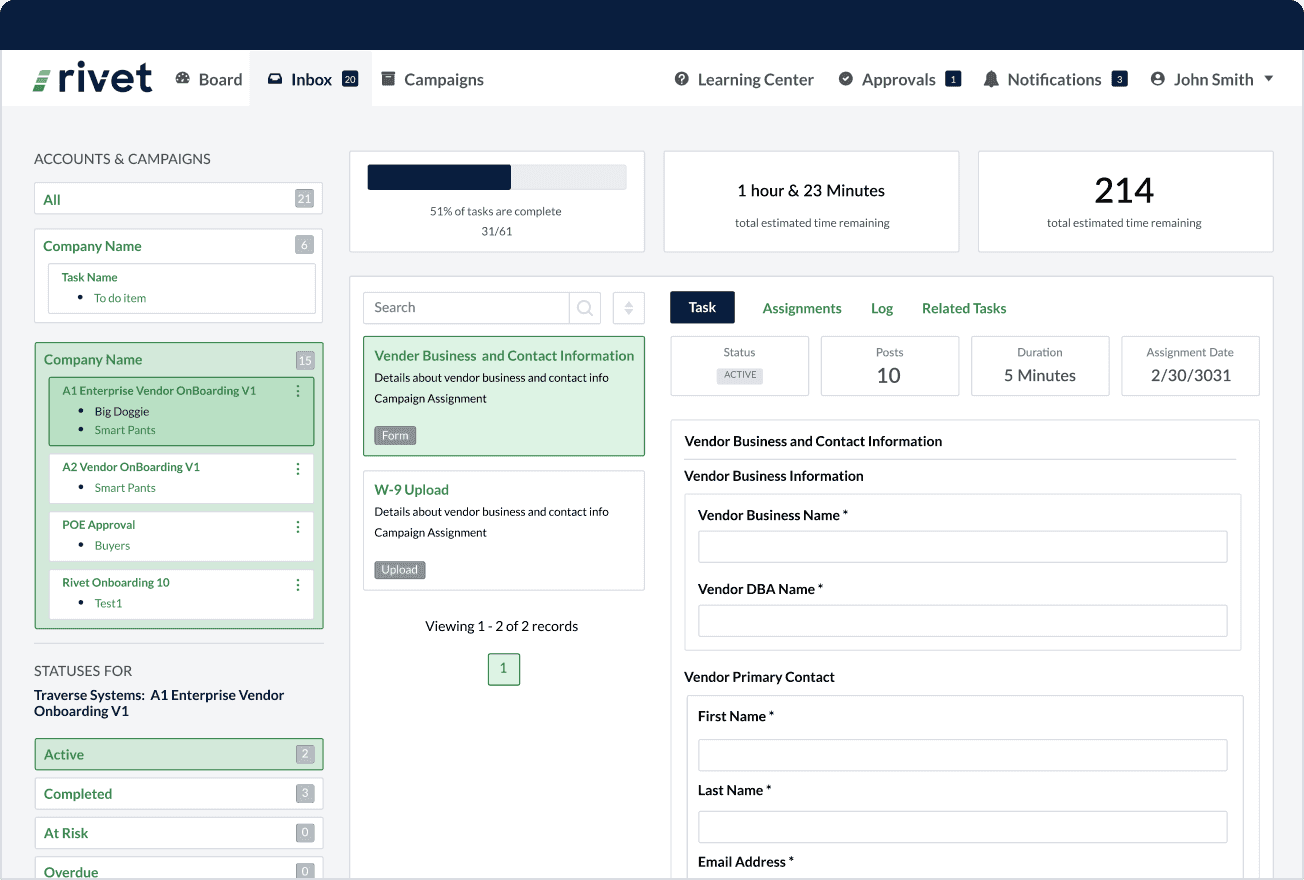 Inbox
Turn knowledge into action by communicating with your collaborators directly from the platform.
Infinitely Configurable, Instantly Valuable
The Rivet™ SaaS platform is designed to be highly configurable so it can easily adapt to your unique business partner management challenges. Our blueprints make it easy to get started building the workflow of your dreams, putting your ideas and work into immediate action to realize savings quicker.
Future solution blueprints would include guidance on employee onboarding, social compliance, contract management, and supplier onboarding
Supplier Onboarding,
Made Easy
The Rivet™ SaaS platform is the perfect solution to help you achieve rapid speed-to-shelf while maintaining the agility and accuracy your business needs to thrive.
Learn More